We stock a wide range of sanding belts, emery cloth and sand paper rolls, water paper, cutting and grinding discs. We also carry a range of wire brushes and allied products.
We stock hand cleaners, degreaser, cleaning rags, carb cleaner and other supporting products.
HSS Ground Flute Drills to DIN 338. Stocked in 0.1mm steps from 1mm to 13mm, and up to 16mm in steps of 0.5mm. Available in BF (Bright Finish)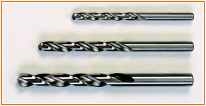 HSS Morse Taper Shank Drills to DIN 645. Ground Flute from 5mm to 20,,, and available in steps of 0.5mm.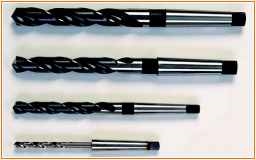 Unsurpassed quality for hole saws. We stock a full range of bi-metal hole saws and mandrels.
We stock a wide variety of lubrication products.
We are also Spanjaard stockists and carry a comprehensive range.
We stock a wide variety of nylon, polypropylene and polyester rope and cord.
We also carry a range of shock cord in various diameters.
Galvanised steel chain in various sizes is also stocked.
We cut all of the above to the length you require.